Slate-Case AQ (PRE-ORDER)
Regular price

$325.00
Sale price
Share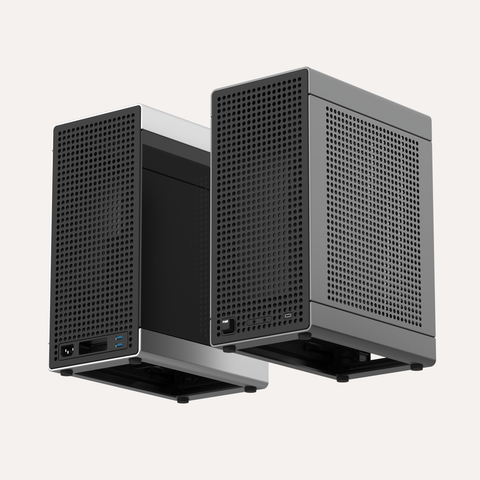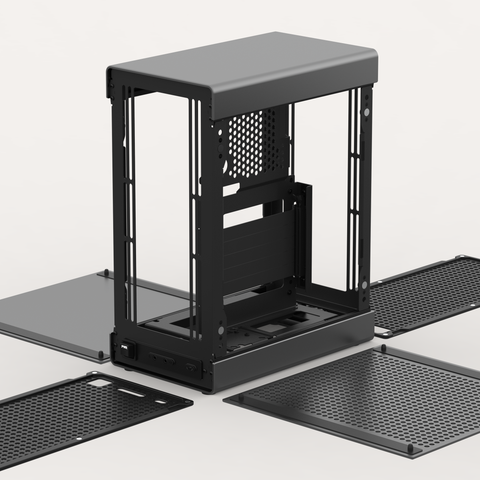 A powerful, highly-adjustable, mITX computer case. Compatible with a large selection of components. Made from high-quality aluminum and steel.

NOTE: This is currently a Pre-Order "made-to-order" item. It will be the first production run, and will ship as soon as production/manufacturing is complete.
*Price may change based on variation selection.
Technical Data:

Dimensions: L - 294mm, W - 179mm, H - 375mm

Volume: 19.7 liters

GPU clearance: L - 327mm, H - 170mm, W - 3 to 4 slots

(4 slots with core-bracket shift)

CPU cooler clearance: 80mm (with perf. panel)
Motherboard: mITX, mDTX

PSU support: SFX, SFX-L

Storage: Up to five 2.5in drives (depending on configuration)
Multi-Purpose Bracket
Contextual Size
Consolidated I/O
Front I/O
Storage Placement
High Quality Materials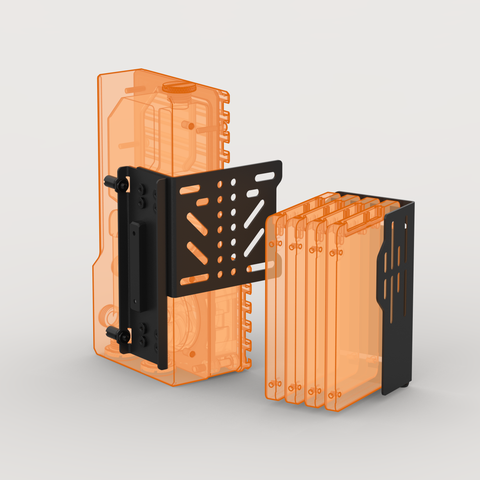 Take advantage of usable space; for cooling components or storage.
-Up to four 2.5 drives.
-Various cooling components.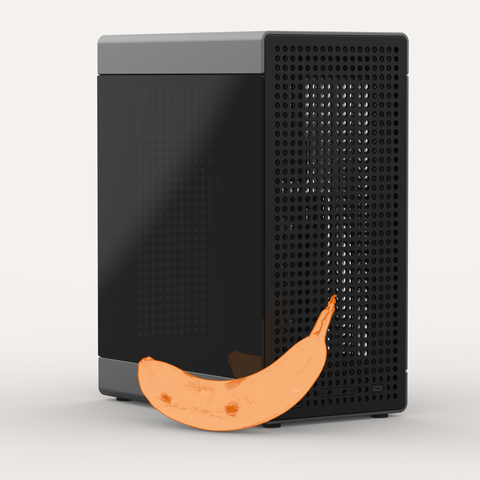 Medium sized glowing banana.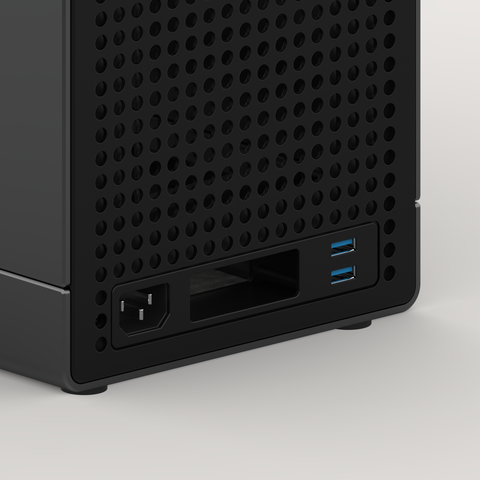 -C14 power connector.
-Passthrough for video cables, etc.
-2 USB 3.0.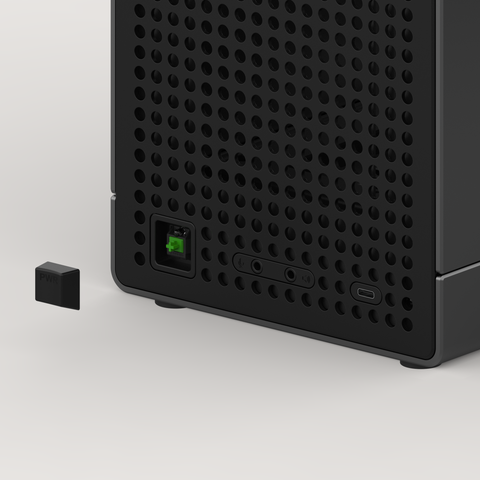 -MX Cherry Green switch, Power Button.
-Audio and Mic.
-USB-C.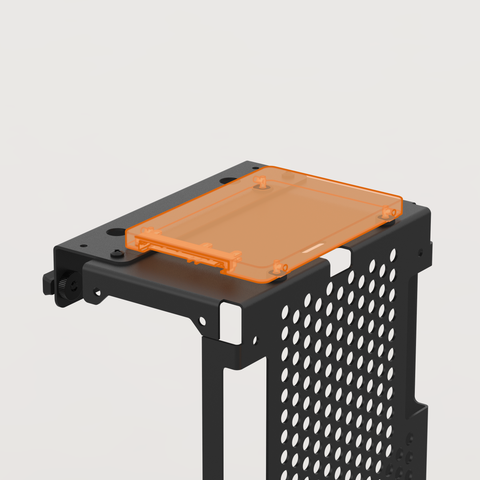 Single dedicated placement for 2.5 drive.
Grills and Panels are made from 6061 Aluminum.
Slate-Case AQ Delivery Timeline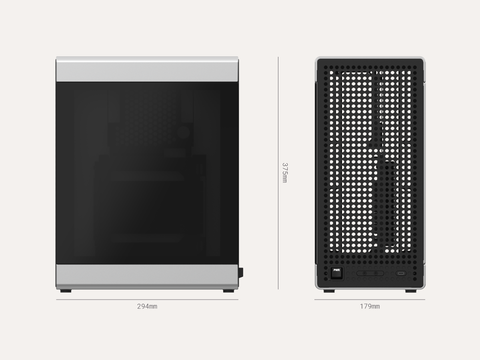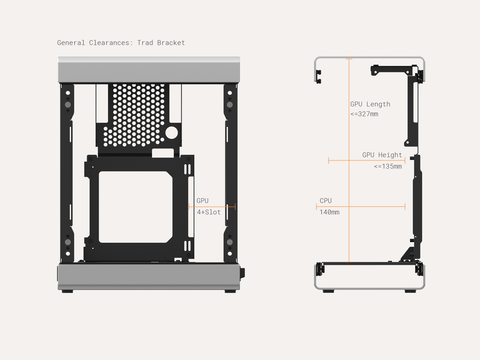 Specifications:
Product Name: Slate-Case AQ
Model: SCAQ01DG, SCAQ01NA
Color: Dark Satin Grey, Natural Aluminum
Materials: Aluminum 6061 (Extrusion, Forming, CNC), Cold-Rolled-Steel
Riser Cable: PCIE 3.0, (PCIE 4.0, design in progress)
Volume/Capacity: 19.7L
Dimensions: L - 294mm, W - 179mm, H - 375mm

GPU clearance: L - 327mm, H - 170mm, W - 3 to 4 slots (core bracket shift)

CPU cooler clearance: 80mm (perforated panel reccommeded for max height coolers)
Motherboard Support: mTIX, mDTX

PSU support: SFX, SFX-L

Drive Storage: Up to five 2.5in drives (depending on configuration)
I/O Ports: 2x USB 3.0, 1x USB-C (type E cable), 1x Mic, 1x Audio
SLATE-CASE FAQ
SLATE-CASE MANUAL