Removable Core Assembly
The removeable core makes building your pc a customizable experience; for component placement and cable management.
Supports various different options for both air and water cooling.
Technical Data:
Dimensions: L - 294mm, W - 179mm, H - 375mm

Volume: 19.7 liters

GPU clearance: L - 327mm, H - 170mm, W - up to 3 to 4 slots,
(4 slots with core-bracket shift)

CPU cooler clearance: 80mm (perf. panel recommended for air cooling )

PSU support: SFX, SFX-L

Storage: Up to five 2.5in drives (depending on configuration)
See Product page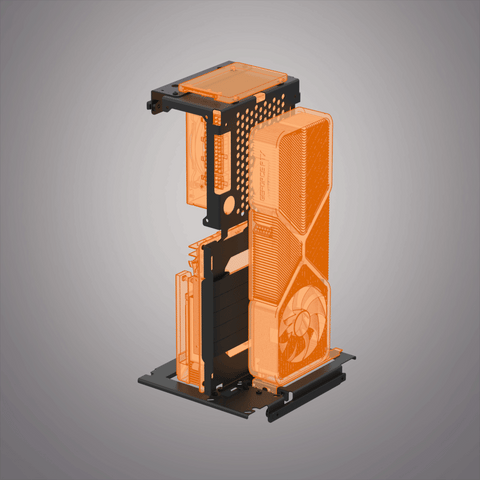 Build On The Core
-Have full access to the most important component placements and cable management options.
-Shift the middle bracket for more GPU capacity, or more CPU clearance:
-Up to 80mm CPU cooler clearance (3 slot GPU).
-Up to 4 slot GPU capacity (65mm CPU clearance).
-Dedicated 2.5 drive placement.
The Rail System
-Accurately position the heart of your system inside the enclosure.
-T-slot inspired locking geometry holds strong with thumb nuts.
-Multi-purpose Rail Bracket enables higher advantage of space:
-Fit various water-cooling components, including pumps and reservoirs (depends on users' part choice).
-Supports additional placement of up to four 2.5 drives ( depends on users' part choice).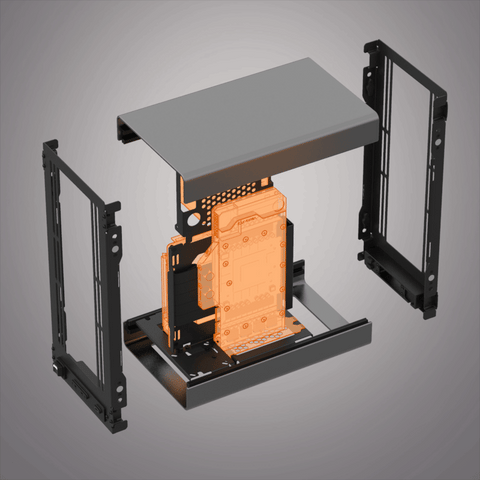 Accommodate Many Cooling Options
The Core Assembly can reposition to accept many different cooling options depending on users' setup and goals:
-Up to 280mm AIOs
-Up to 60mm thick radiator (280mm size).
-Dual radiators: Up to 30mm thick radiators (280mm size, requires use of at least one 15mm slim fan).
See product page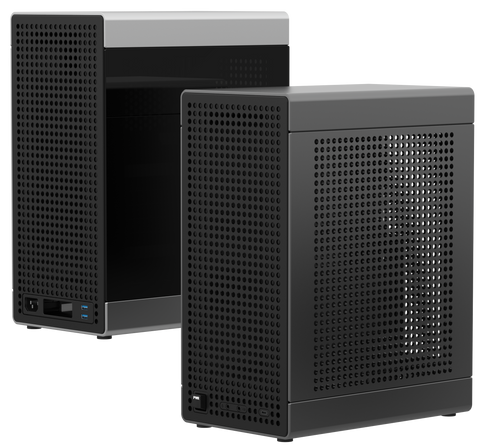 Slate-Case Delivery Timeline